Services
Outstanding products/Services:
Payoo is capable of providing following software solutions:
Delivery team management system
Working-shift planning
Field collection team management
Supporting systems for banks and financial partners
SmartCard solution for transportation
+ Hanoi bus system
+ Binh Duong bus system
Platform for tuition fee management & collection
Working-shift planning for employees
Delivery team management system
Field collection team tracking and management

Hà Nội Bus/Becamex - Tokyu Bus
Smart card payment in transportation
NFC payment: Felica, Mifare...
Support various types of tickets: single ticket, monthly ticket...
Application of eMoney technology: super fast payment (millisecond), charged on distance...
Latest encryption standard: AES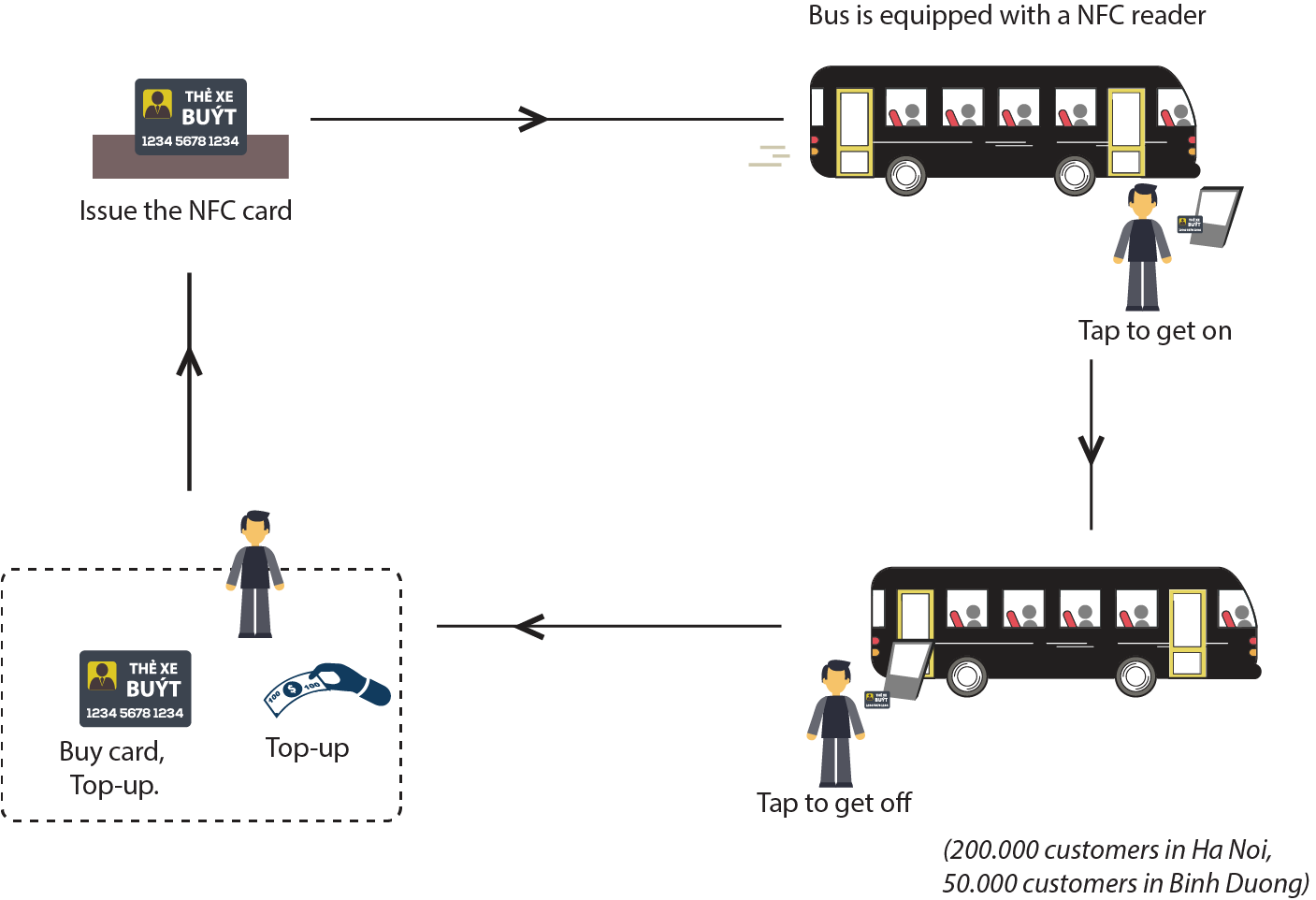 Solution for tuition payment and management
Our system supports Ho Chi Minh City Department of Education & Training centers and high schools for the management of tuition and other fees.

Add-ons:
Tuition and other management fees
Supporting payments from parents and students through various channels of banks, schools, and POS terminals
Collection of information and updated notifications
Support for flexible expansion and connection with other modules
Payment accepted: magnetic cards, chip cards, and NFC cards

Debt/Cash collector management and tracking solution: GPS Tracking
This feature helps managers keep track of debt/cash collectors and allows collectors to process on-site payments.
Main Features:
Staff scheduling
Staff management
Transaction recording and payment processing
Route determination support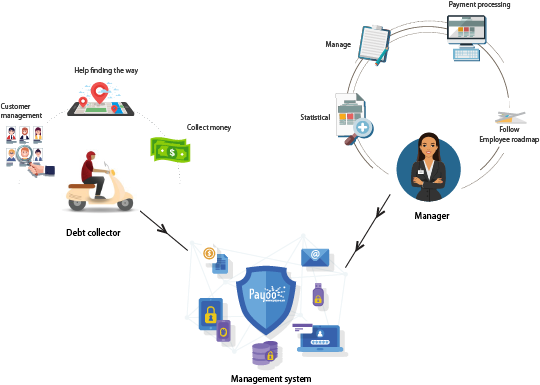 Intelligent Delivery Management system: iDMS
Our system is designed to manage the shipper, update order status, view the delivery routes and payment support via iOS and Android.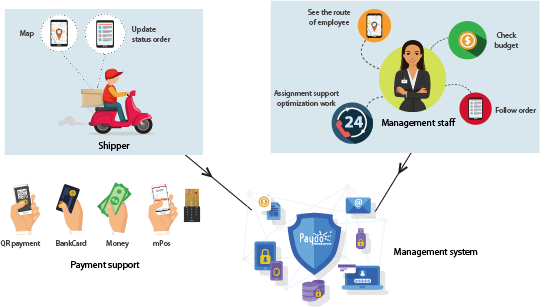 Main features:
Orders arrangement and management
Communication liaison for shippers and delivery centers
Order tracking
Shipping route optimization
Available on both iOS and Android

Staff planning and scheduling
Staff management and planning in accordance to company policies
Time management and work history records
Statistics of staff productivity at all levels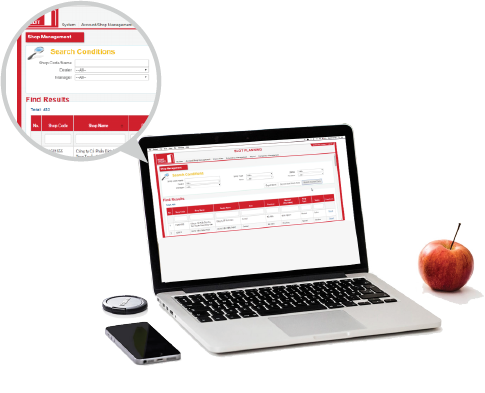 Convenient & simple payment record solution
Our payment record feature is designed to support businesses in creating documents such as contract payments, loans, and installments.
Registration feature:
Quick sign up
Latest promotion updates
Evaluation feature:
One Time Password (OTP) authentication
Simple Know Your Customer (KYC) process
Add-ons:
History tracking/payment reminder
Online payments via application